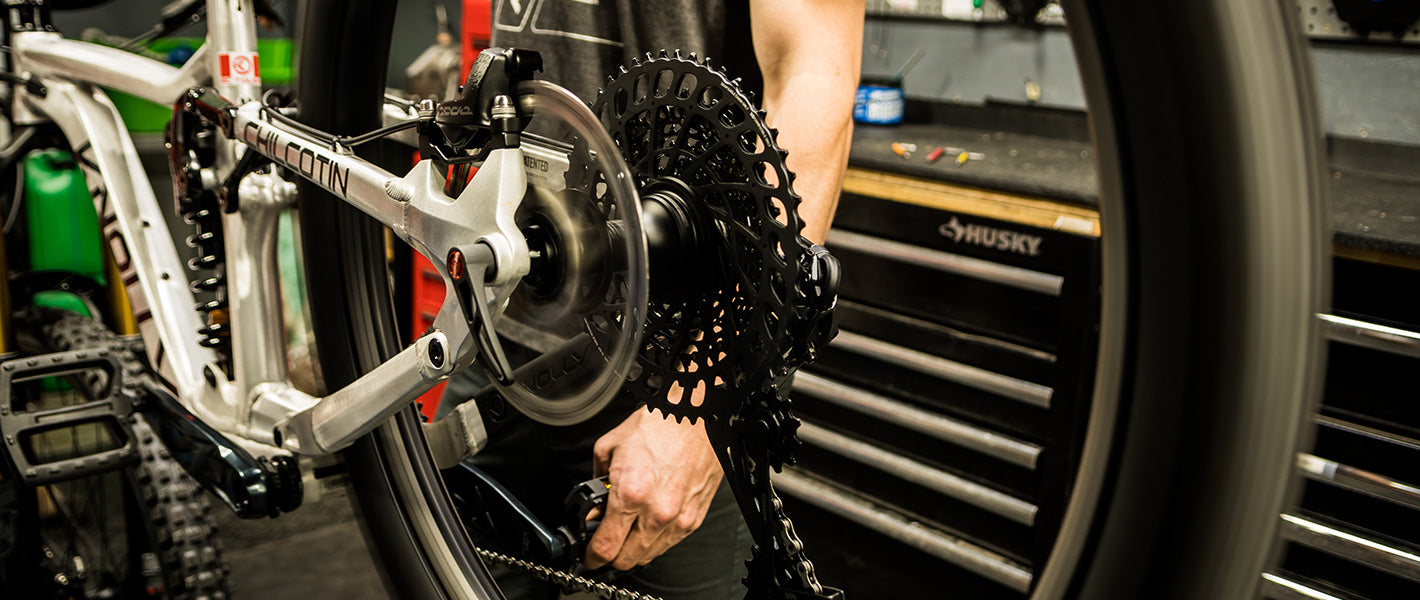 Get the best out of your bike
TUNE UP SERVICE
Wipe/inspect frame, rims and parts.
Gear and brake tune + wheel truing + adjust preload of bearings where needed
List of recommended services/parts, quote if needed
* Discounted to $105 if wheel true and bearing adjust is not needed
* Discounted to $55 for assessment only and no work is done because of frame damage
| | |
| --- | --- |
| Tube/Tire install | $25 (extra charges will apply for brake/shifting adjustment) |
| Chain install | $25 |
| Gear adjust | $25 |
| Shift cable/housing install | $35-55 |
| Brake adjust | $25 |
| Brake pads install | $25 |
| Brake bleed | $35-50 (Shimano and SRAM brakes only) |
| Headset install | $35 |
| Wheel true | $35-55 |
| | |
| --- | --- |
| Tubeless setup | $45-50 *includes parts per wheel |
| Wheel build | $120 *$140 from old wheel |
| Spoke install/true | $35-55 |
| Full suspension pivot bearing replacement | $225 and up |
| Dirty bike clean | $35 |
| 50hr shock air can service | $60 |
| Drivetrain clean in our parts washer | $60-80 |
| 50hr fork lowers service | $80 |
| 100hr fork/shock full service send-out | $150-250 |
** Storage Fee: Bikes in service need to be picked up within a week of work completion because of limited space, otherwise a storage fee of $5 per day will be applied. Bikes left over a month will be donated or recycled.
*** We do not accept department store level bikes for any kind of repairs due to liability issues.
ONE YEAR GOODWILL SERVICE
This service is provided to bikes purchased from Kinetik Cycles and is comprised of the NEW BIKE TUNE for 1 year from the date of purchase to the original owner.
Should a bike need any service/ parts beyond what the New Bike Tune offers; this will be at cost to the customer (customer will be consulted first).
In the case that a more comprehensive service package is requested/required, the value of the New Bike Tune will be discounted from the price.